Pong
← September 15th 2016 Audio Recorder | ● | October 18th 2016 Project Development End →
GPS tracks can be recorded, displayed in 3D and as gallery, and also exported:
To export a track to KML, we open the search tab and specify a particular time range. Then the captured media in that range are displayed as a chronological log gallery. The same range is used to draw the corresponding track in the map tab. There we have the option to export the track in KML format.
To show the exported track in Google Earth, for example, we need to upload the track to Google Drive first: To do so, we locate the track with the .kml suffix in the Android applications folder, select it, share it and choose the sharing option Google Drive. Now we change to Google Earth and open the track from the Google Drive section.
Here is an example track shown in the Android app and the same track shown in Google Earth: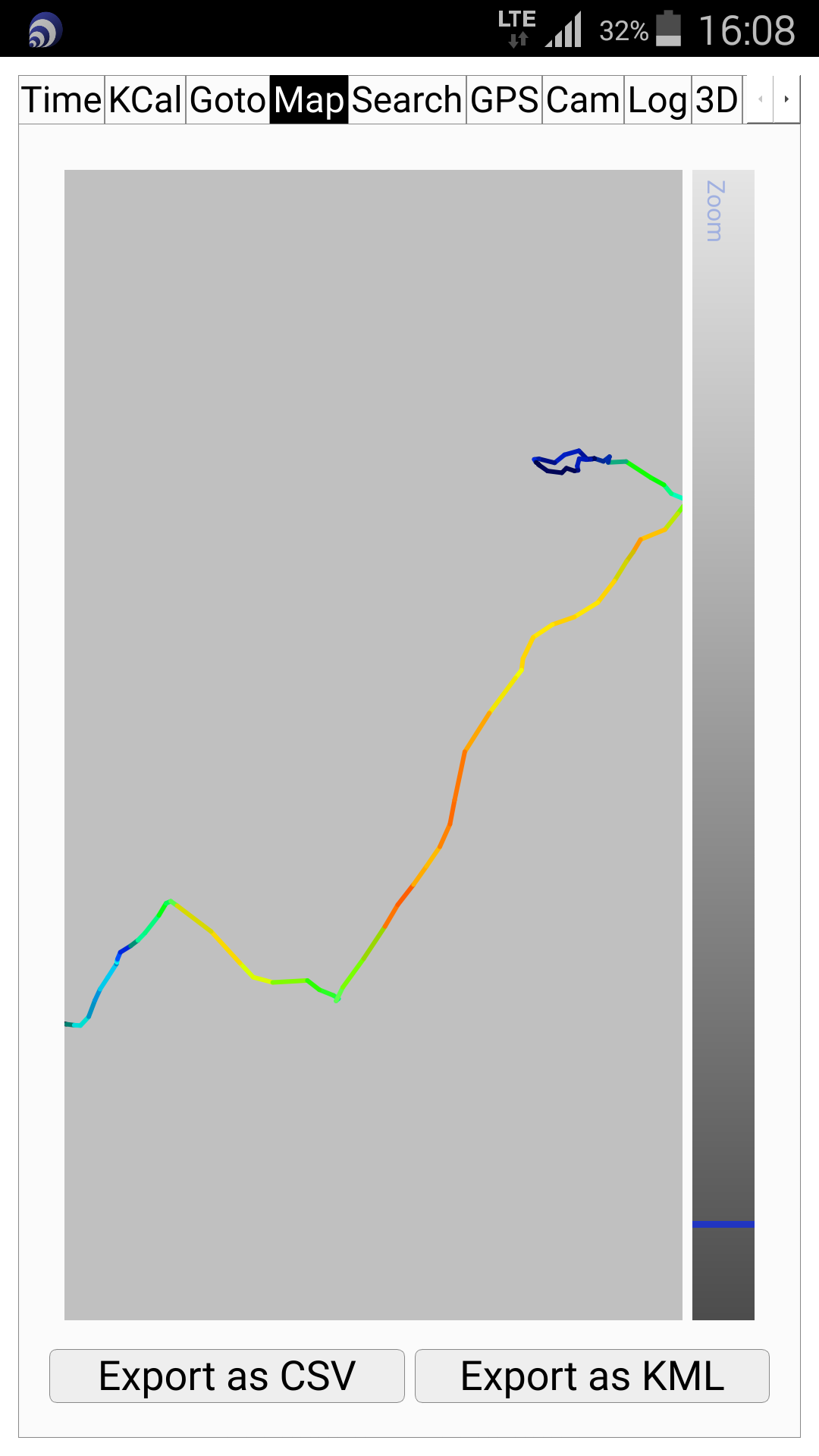 ← September 15th 2016 Audio Recorder | ● | October 18th 2016 Project Development End →